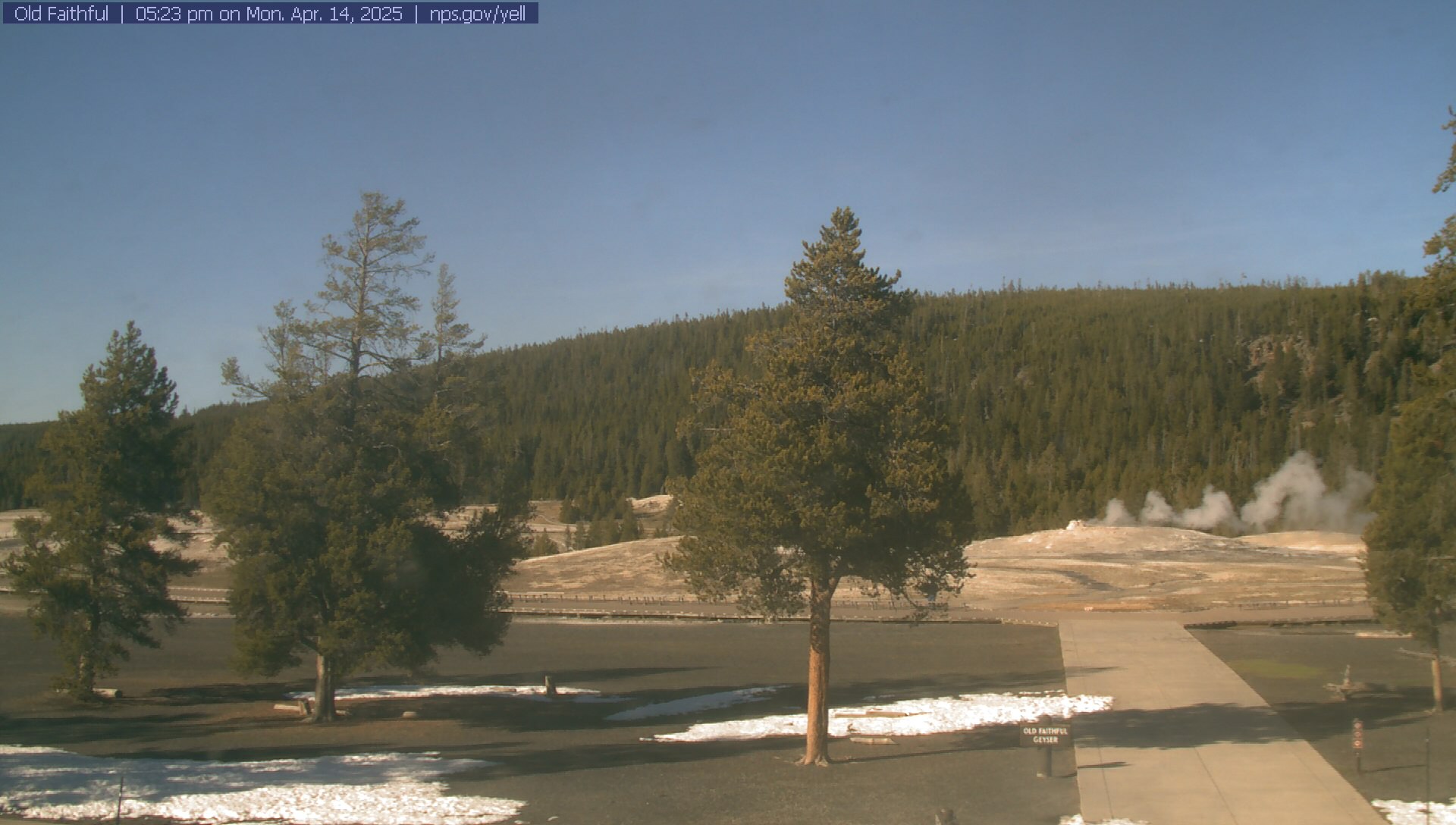 Enlarge
Intervals between eruptions range 35 min - 2 hours. Watch the crowd ebb and flow. She is about to blow when the crowd grows.
Provided by National Park Service
This webcam displays a static image of Yellowston's most popular geyser, Old Faithful.  Be sure to check the image to find out the next predicted time for an eruption. 
An Old Faithful eruption lasts 1.5 to 5 minutes and reaches a height of 90-184 feet (27-55 m). The period of time between Old Faithful's eruptions ranges from 35 to 120 minutes, though the average is 92 minutes. About 90 percent of eruption predictions are accurate within a window of plus or minus 10 minutes.